Rajasthan Rajshiksha Vidyalaya Sahayak Recruitment 2015 - 33493 Vacancy 
Rajshiksha Transfer List/Promotion List September 2015 

Department of Elementary Education, Rajasthan has started the application for Rajasthan Vidyalaya Sahayak posts. Rajasthan Rajshiksha Vidyalaya Sahayak Recruitment for the various 33493 posts, it's huge opportunity for applicants Rajasthan. Applicants who have passed the higher secondary(10+2) are eligible this Vidyalaya Sahayak posts. Applicants can apply online through the rajshiksha website at www.vs.rajshiksha.rajasthan.gov.in and make sure application submit before 09.08.2015 (Last date for Receiving online applications is extended till 14th Sep 2015).  The advertisement is available in local Rajasthan employment paper. For further details for the Rajasthan Rajshiksha Vidyalaya Sahayak such as application procure, how to apply online, application fees, pay scale and eligibility criteria are given below.
नोट– दोस्तो विधयालय सहयाक टी एस पी क्षेत्र के ऑनलाइन आवेदन की तिथि मे बदलाव किया नई तिथि 08 अगस्त 2015 से 14 सितम्बर 2015 तक ऑनलाइन आवेदन भरे जाएँगे, अधिक जानकारी विभाग की वेबसाइट पर देखे-धन्यवाद |
Rajasthan Vidyalaya Sahayak Recruitment 2015 – Apply Online 33493 Vacancy of School Assistant
Website: www.vs.rajshiksha.rajasthan.gov.in
Job Location: Rajasthan
Total Vacancies: 33493
Name of post: Vidhyalay Sahayak
Deposition of Application Fee: From 08-Aug-2015 to 14-Sep-2015
Submission of Online Application: From 08-Aug-2015 to 08-Sep-2015 (Extended till 14th Sep 2015)
Age limit: 18-35 years as on 01.01.2016.
Exam Fee: 275/-Rs for general and 175/-Rs for reserved.
Educational Qualification: The Director of Department of Basic Education, Rajasthan Bikaner invites online application form for Vidyalaya Sahayak Recruitment 2015 from eligible (Senior Secondary (10+2) exam qualified and fulfilling other conditions as given in the advertisement) applicants.
Mode of selection:
Written exam and
Personal interview (PI)
How to apply: Applicant can be submit online application in term of Rajasthan Vidyalaya Sahayak Recruitment through www.vs.rajshiksha.rajasthan.gov.in online application start from 08.8.2015 and close on 05.09.2015
Rajasthan Vidyalaya Sahayak Instruction to Submit Online Application:
Simply visit on http://education.rajasthan.gov.in/vsrecruitmentapp/VidhyalaySahayak/Vacancy_List.aspx
Step 1:- Click on "Apply Online" button.
Step 2
Step 3
Step 4Step 5
Step 6
Step 7
Step 8
Step 9
Step 10
Apply Online
Rajasthan Vidyalaya Sahayak Advertisement Notice: http://education.rajasthan.gov.in/vsrecruitmentapp/VidhyalaySahayak/Documents/Vigyapti_for_general_VS.pdf

Download application form:- http://education.rajasthan.gov.in/vsrecruitmentapp/VidhyalaySahayak/Documents/vidhyalaySahayak_BlankForm.pdf
Online Registration Start from 08.08.2015
Online Application Close on 08.09.2015  (Extended till 14th Sep 2015)
Helpline Numbers (9:30 AM to 6:00 PM)
For Vigyapti
Token Related Issue
Application Form Issue
0151-2207047
+91 9571999942
09310533026
09310533028
---
Rajshiksha Transfer List September 2015 – www.rajshiksha.gov.in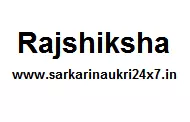 Education department Rajasthan has updated the transfer/promotion list of teachers, principal, deo and lecturer. We want to give important news in terms to check the latest Rajshiksha Transfer list 2015 in various district Rajasthan.  Rajshiksha Transfer/Promoation Order can check through rajshiksha.gov.in, the official website of Department of Elementary Education, Bikaner (Rajasthan) India.
Rajasthan Education Department Transfer / Promotion Orders 2013-2014-2015 (All Sessions)
Kota Zone Transfer / Promotion List , DD Udaipur- PTI Promotion orders , Principal Pali Parivedna, RPSC Head Master Orders, DD Jodhpur Range Parivedna, Jodhpur Zone Parivedna;
Teachers Transfer Types in Rajasthan/ Shiksha Vibhag
The transfer procedure can be taken place by two manner given as under;
Inter-District Transfer: within same district.
Inter-State Transfer: other district in Rajasthan.
Reason: Shiksha Vibhag of Rajasthan ask him/her why you want Transfer.
Family issue
Convince issue
Shifting home
Marriage and apart from these other reason.
Teacher must submit their application to the school principal or the head person of school.
How to Check Kota Zone Transfer List
Direct visit on the www.rajshiksha.gov.in.
Click on page "Transfer/Promotion Orders".
Now you can see the complete transfer order of Senior Tutor, Teachers transfer order, Jaipur department transfer order, DPC headmaster orders, Promoted Professor, Lecturers Amendment Order etc.
About Rajshiksha: Rajshiksha or known as Rajasthan shiksha was formed 1949 by govt. of Rajasthan to provide best possible education all district of there. After 1959 Rajasthan shiksha divided into two parts as secondary and Elementary Education to work as independent way.
Contactto Rajasthan Education Department
Telephone No. : – 0141-2227888,
Mobile No.:- 9672983399
E-Mail:- [email protected] & [email protected]
Rajshiksha Transfer List 2015
Download Transfer and Promotion Application Form
If do have any query related to Rajshiksha promotion/transfer order or Vidyalaya Sahayak comment below.